Engadget has a nice little article based on FCC docs about how iRobot is coming out with a specially-configured Roomba targeted at the robotics hobbyist.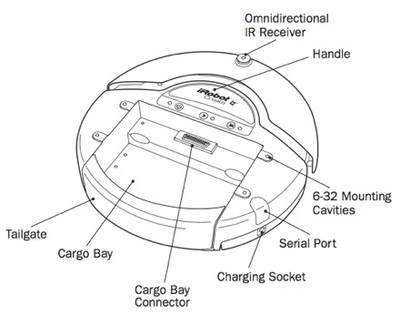 This is great news. One of the problems covered in the book in many places is the difficulty in attaching add-ons (non-destructively) to the Roomba. With the 6-32 mounting holes and the cargo bay, this new Roomba will be perfect for the more serious robotics hobbyist. The Roomba is a wonderful robot base, it's nice to see iRobot publicly acknowledge that.
This new Roomba variant is no longer a true Roomba because they've removed the vacuum capability. I'm a big fan of alternative uses for things, so for most people I'd recommend getting a normal Roomba and a Bluetooth adapter.
11 comments